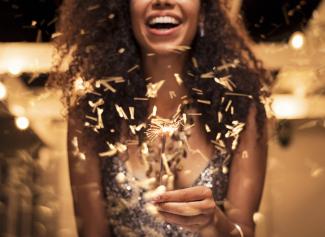 Nights Full of Surprises
It goes without saying that a night at Namah Restaurant is bound to be unforgettable, but Mykonian nights are full of surprises! Throughout the summer, Namah Restaurant brings the all-round extravagance of Mykonos to life with an abundance of weekly themed nights to whisk you away to a world of glitz and glamour!
The Namah Restaurant's special nights are an immersive dining experience consisting of superb food and buzzing entertainment by renowned musicians and amazing performers. Each Namah Restaurant's Special Night is different, revolving around a theme inspired by the lavish cosmopolitanism of Mykonos and the world, yet the constant remains the same: superb food and a vast assortment of premium drinks and cocktails, served in the inimitable ambience of Namah Restaurant.
Join us in celebration of life and its pure pleasures, and let us whisk you away to a world of art, revelry and gastronomic indulgence. Book your table for an epic Namah Restaurant Special Night and prepare to be amazed!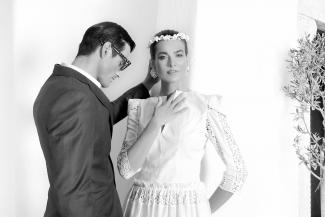 Your Big Day Deserves the Best
Say "I do" in the most spectacular surroundings and celebrate the beginning of your life together as one at Namah Restaurant. A dedicated team of experienced wedding planners and event specialists will be at your side from the very first moment, to ensure a flawless wedding reception that leaves a lasting impression and lets you live out your dream without a care in the world!
Namah Restaurant has all the ingredients needed for a spectacular reception or party, tailored to your vision of your special day. Elegant dishes paired with the finest vintages, bespoke decor, artful ambience and sublime views, expertly combined to bring your love story to life, a story to be shared and praised amongst family and friends at the resplendent Restaurant.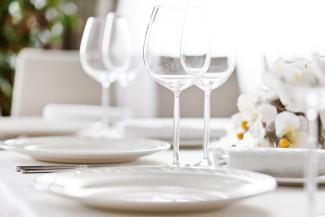 Celebrate and Fascinate!
Set amidst the picturesque scenery of Ornos Bay, Namah Restaurant by Kivotos Mykonos offers the dreamiest ambience for small or large scale events, meetings and corporate activities that stand out for elegance and sophistication. You'll be spoiled for choice when planning your event with our ardent team of experts, but one thing is certain, the result will be fascinating!
All you need to do is sit back and let your evening unfold, while you and your guests savour Namah Restaurant's exquisite cuisine and a restless flow of premium drinks, admiring the sunset immersed in the beauty of Ornos and simply having fun. The rest is up to us!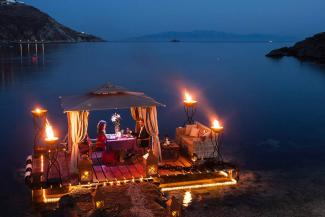 E

xclusive Private Dining on the Water
Nero Nero Mykonos is without a doubt the most exclusive private dining spot on the island of Mykonos. A private dock, seemingly floating on the calm surf of Ornos bay, boasting spectacular panoramas and inimitable ambience is a destination for celebrating the most romantic moments of your lives.
This all-senses experience encapsulates fine elements of global gastronomy in inspired menus, fiery decor and attentive, personalized services to elevate your evening to an unforgettable story of love, passion and exclusiveness. A private dinner at Nero Nero Mykonos is the most precious gift for a loved one, an exquisite base for moments meant to be treasured for a lifetime. Book your private dining experience now, and let us put together a stunning experience where love and style prevail!